The truth is, a lot of couples don't know or underestimate the power of g-spot massage during sex. In fact, most of them don't even know where the g-spot is in the woman's body. To those that don't know, a g-spot is an extremely sensitive area in a woman's vagina, which if properly stimulated, it leads to the strongest of orgasms that you've ever had in your sex life. To stimulate the g-spot, you will have to find it first.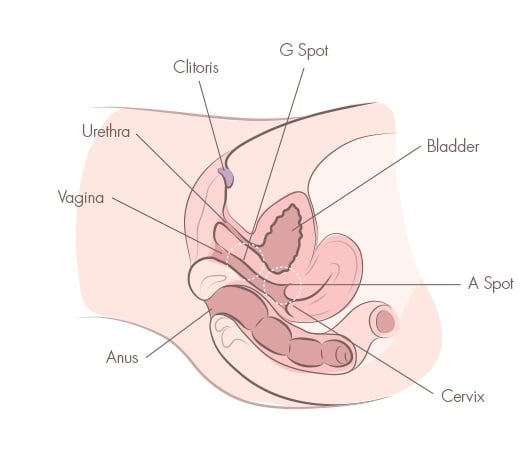 So, the g-spot feels slightly different to the rest of the vagina. To find the g-spot with your hands, just enter 1 or 2 fingers into your vagina, 2-3 inches deep, then curl them backwards and you'll be able to feel the spot with your fingertips.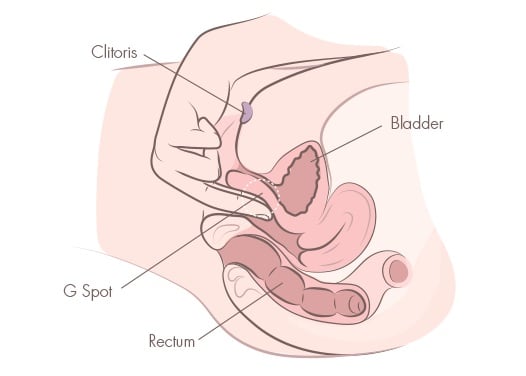 Once you've found the g-spot, use one hand to rub, and use the other hand to stimulate your clitoris. Doing this will ensure that you get maximum pleasure. When having sex, the angle that the penis enters your vagina matters a lot. So it all comes down to the sex positions that you and your partner are using. Below, I have listed the best 3 methods that both you and your partner can use for maximum g-spot stimulation. They include;
G-SPOT
Guess what? There is a sex position for maximum g-spot stimulation that's actually referred to as the g-spot. This position got its name from the fact that during sex, it's as if your partner's only mission is to target the g-spot precisely. What matters most when you are in this position is your body's angle as well as how deep your man actually goes. So, ensure that your hips are raised high enough to enable your partner reach the g-spot.
CRAB
If you, as the woman, enjoys being on top of your man during sex, this is the best position that you can be to be able to stimulate your g-spot well. So, in this position, you'll be basically be in like a sitting situation on top of your man, but slightly bending backwards supporting yourself with your hands. This position will allow your man's penis to rub your g-spot easily. Try this tonight and experience for yourselves.
REAR ENTRY
This is also one of the best positions for maximum g-spot stimulation. When in this position, instead of thrusting in and out of you, your man needs to do more grinding, you know – a grinding motion. When he grinds forward, his hips will definitely move forward, which will enable his penis' tip to stroke/rub your g-spot. Just ensure that he is not too deep or that he grinds too far forward, as his penis will pop out of your pussy. So, maybe try talking to your man and let him know where your g-spot is, as it will allow him to adjust accordingly.
So basically, try any of these methods and I guarantee you that you will have the best time of your life.